K-9 in Action!!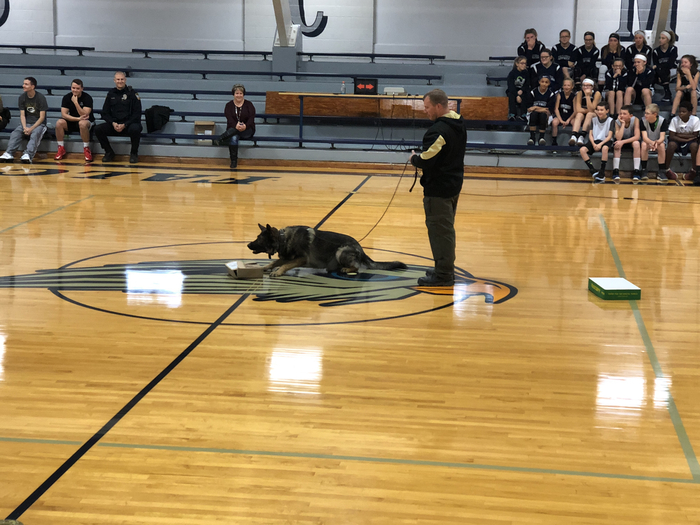 Officer Appreciation Day at SCMS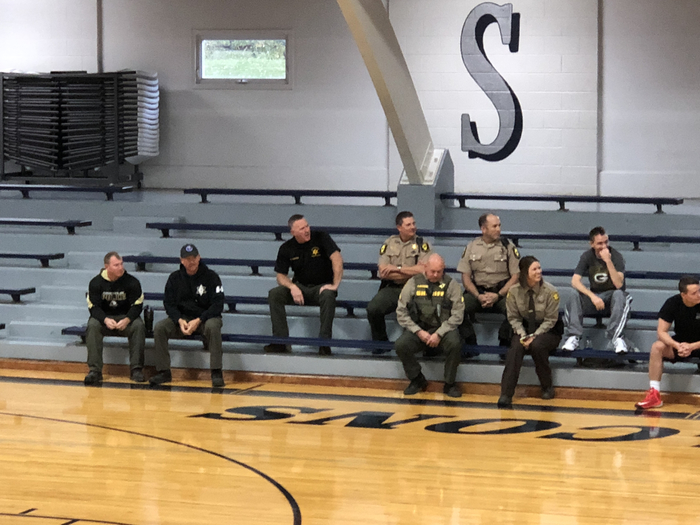 DRESS SALE SC Post Prom Formal Dress Sale Shopping is Saturday, October 27 from noon-4 p.m. Accepting dresses on Fri, Oct 26, 5-7 p.m. and Saturday, 9-11 a.m. @ South Central Elementary School. You can bring any and all dresses to sell for $5 a dress or $2 for jewelry or shoes.
SCE Parent-Teacher Conferences are this coming Thursday from 3:00 to 7:00 and Friday from 8:00 to noon. Give us a call and schedule your appointment today. 618-547-7696.
The SC Sportsbooster Club will be handing out a free gift to all SC Students who attend tonight's SCHS Volleyball game in Farina! Come cheer on the Lady Cougars & pack the gym in Navy & Silver! Fresh/Soph game will begin at 5:15pm. Be on the lookout for more freebies during the SC Basketball games this year!

Just a reminder for all elementary students to please wear coats to school. We will continue to go out for recess. You can have students wear coats each day or send one to stay at school. We want to keep the kids as warm as possible.
We are in the SCE office to make your Parent-Teacher Conference appointments. Can't wait to hear from you, give us a call today.
Pee Wee Basketball and Cheer forms will be taken through Monday. Please send the $25 fee with the form. Thanks. Have a great weekend.

Cowboy day and math fact family pyramids in Ms. Neilson's Class!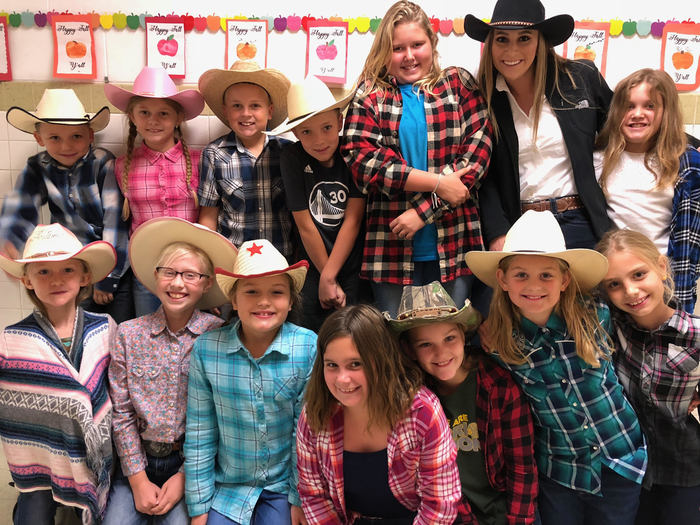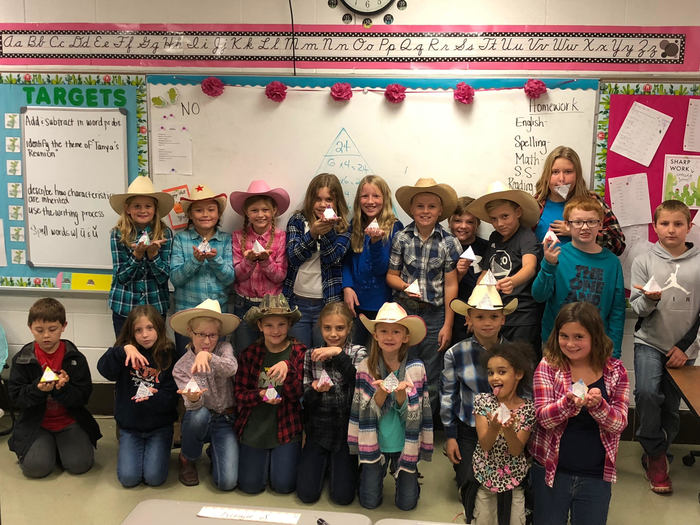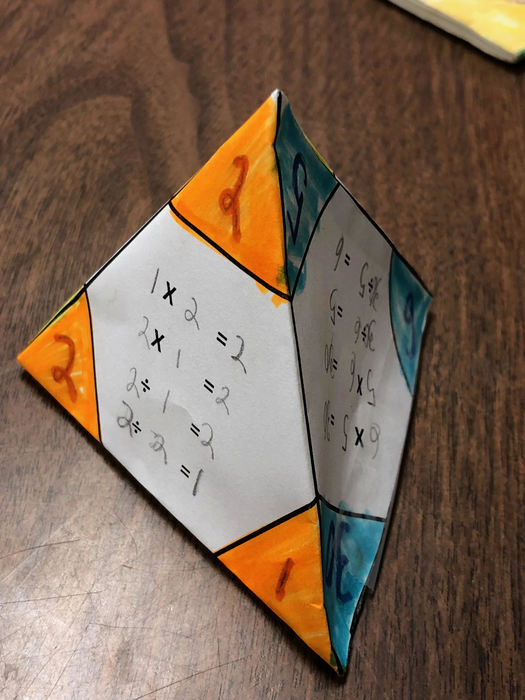 Monster Mash fun in Ms. Wilkins's Class!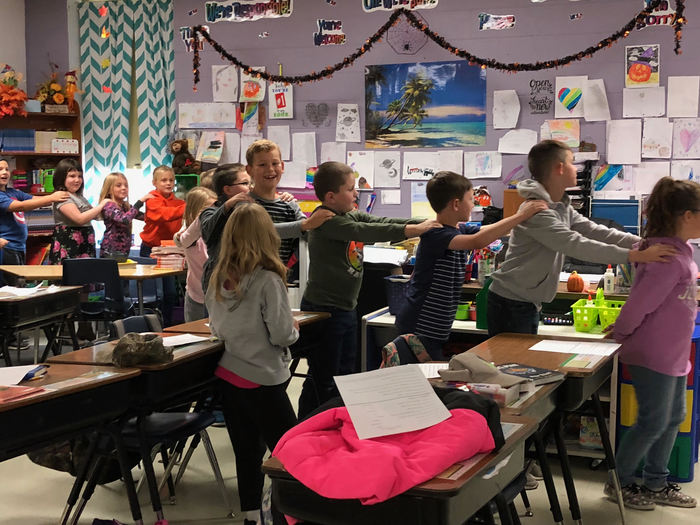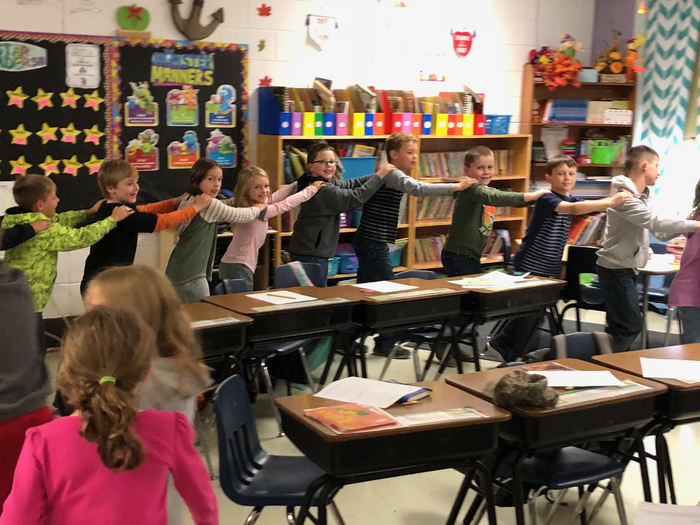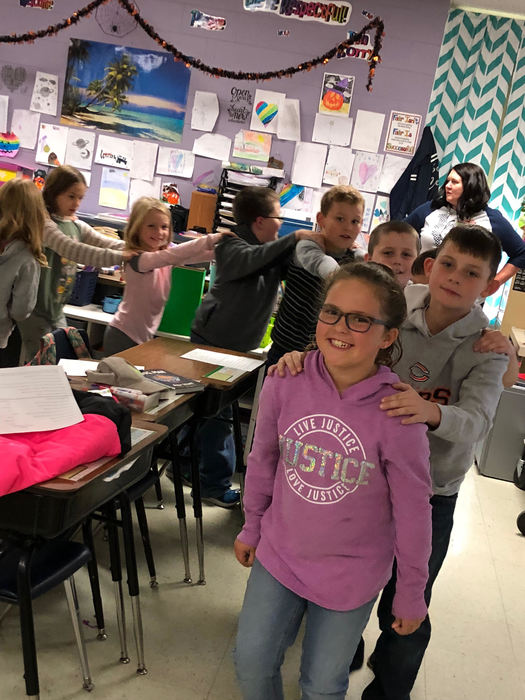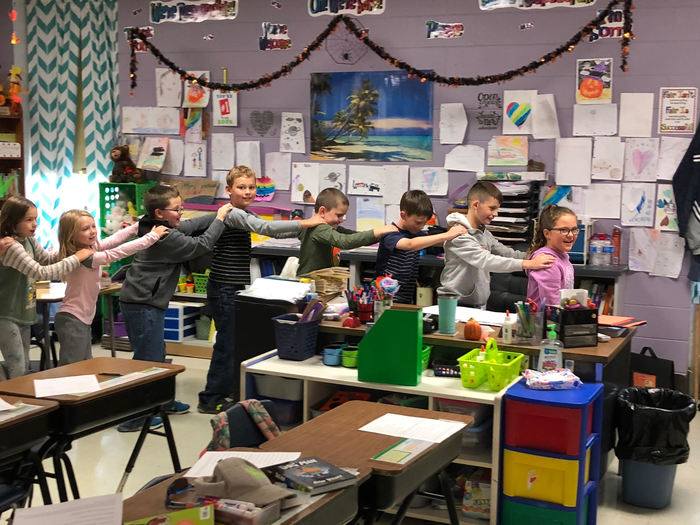 The bracket for the 2018 NTC Volleyball Tournament is available under Documents/High School.

SCHS Parent/Teacher Conferences are October 25, 3-7 p.m. and October 26, 8 a.m. to noon. We will not be making appointments at the High School this year. Report cards will be available for pick up and parents are welcome to see teachers on a first come first served basis.
SCE will dismiss early today @ 11:45. Have a great extra long weekend. We will see you all next Tuesday!

Apple Print Making in Ms. Neilson's Class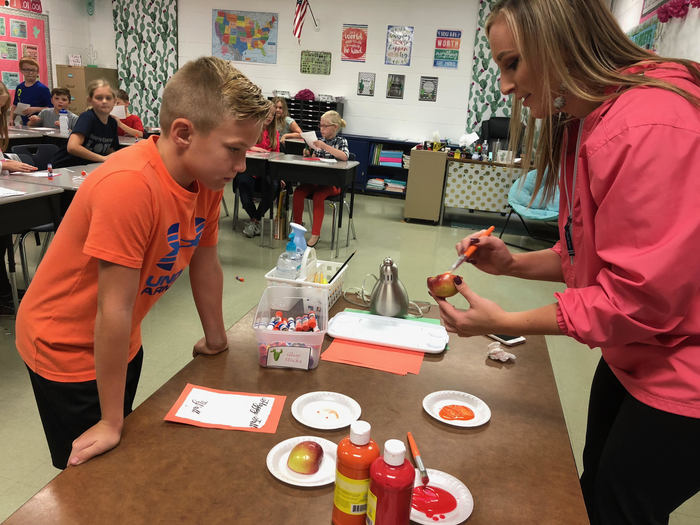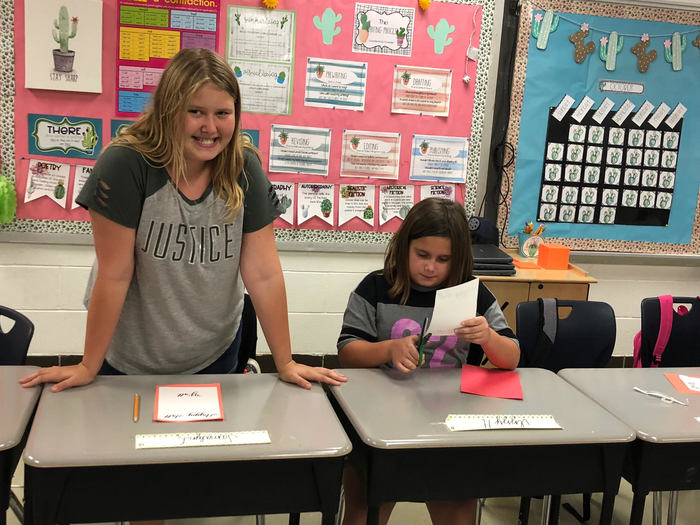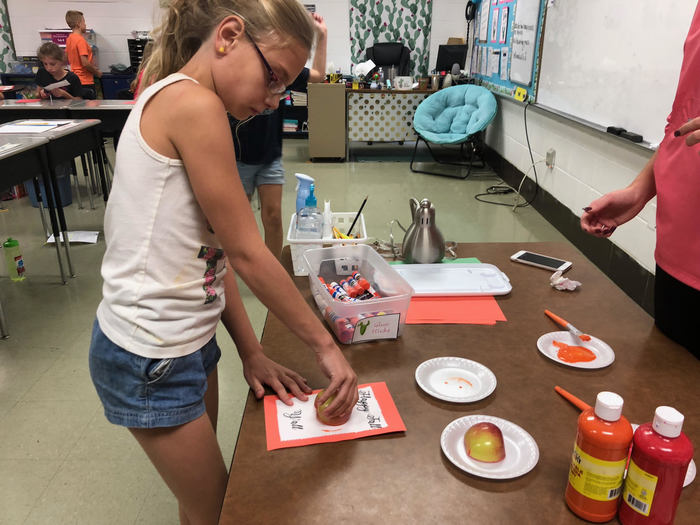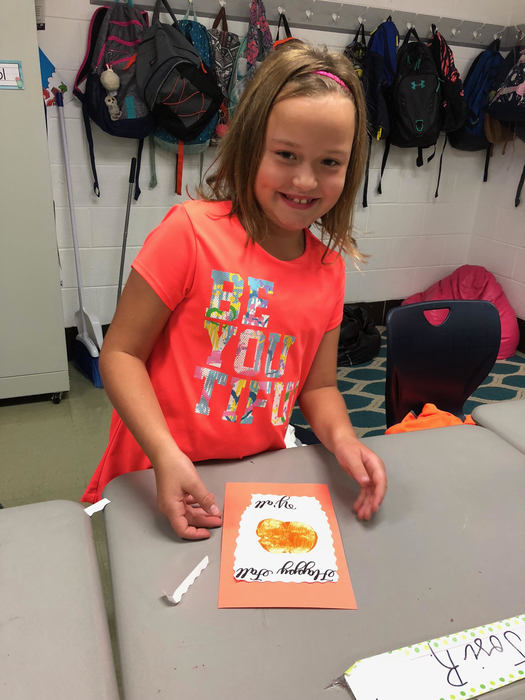 On Saturday (10/6), SC Sports Booster Club will be hosting a Drive 4 Ur School at Engel Bros Ford in Farina. It will begin at 9am & will end at 1pm. The Sports Booster Club has a chance to raise $8,000! This is a fantastic way to support our SC Sports & test drive a NEW car!

Students Choosing Prizes from the WOW! Box!!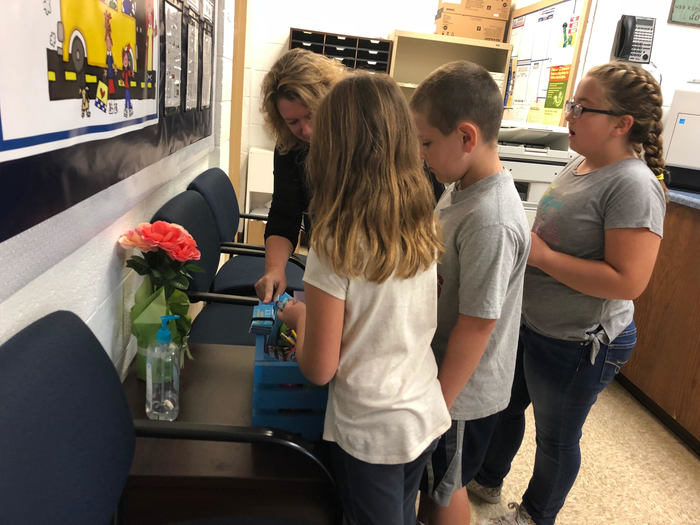 Centers and Snacktime with ECE and Pre-K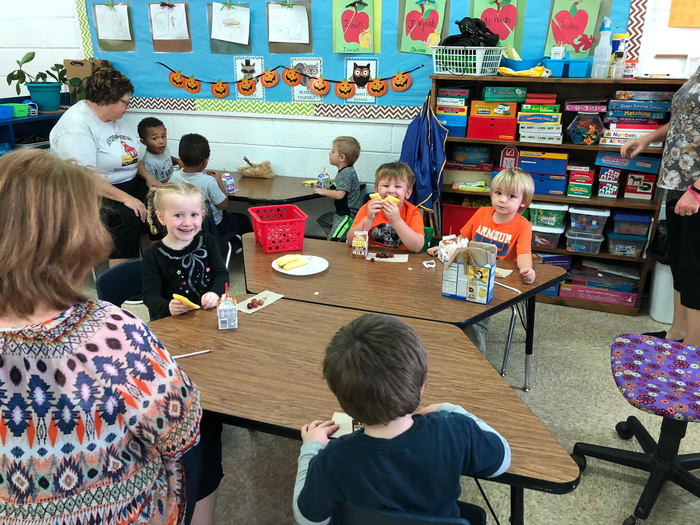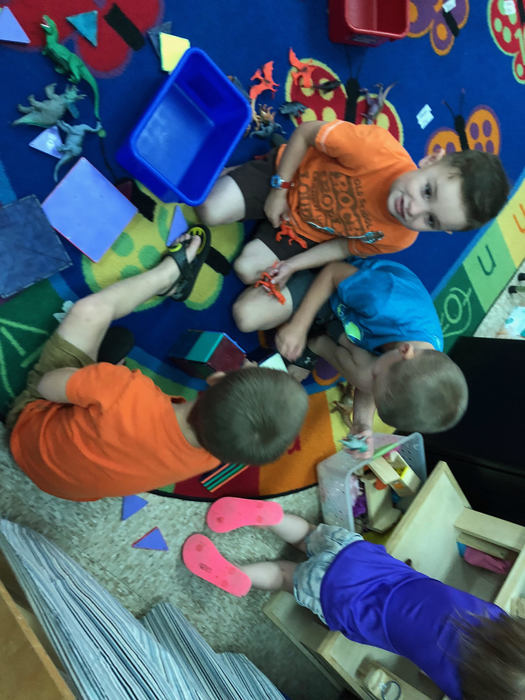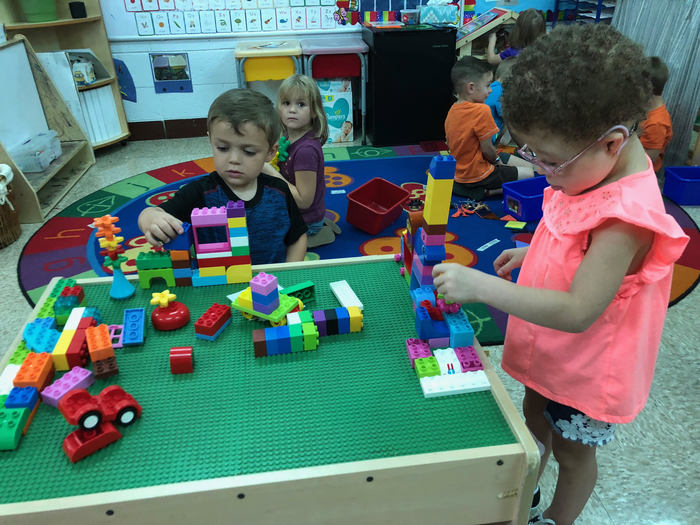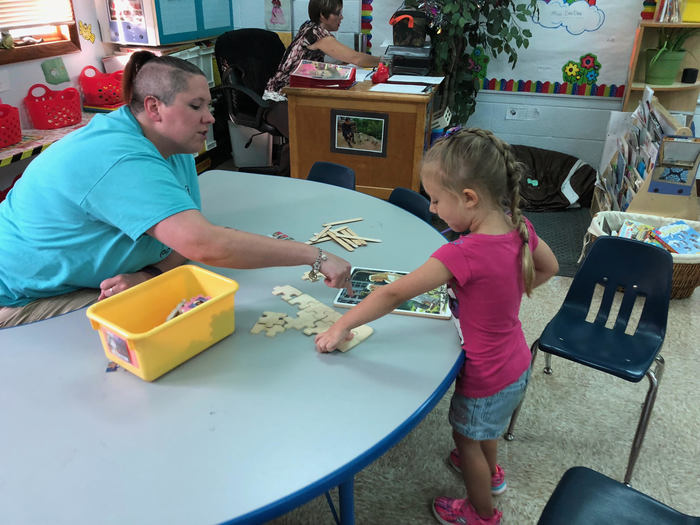 SCMS Parent Teacher Conferences will be Oct 25th 3 pm - 7 pm and Oct 26th 8 am - 12 pm. Please call the school office to schedule your appointments.

Coach Doehring and the South Central Boys Basketball Team will be hosting a skills camp on Oct. 27 and Nov. 3 from 9:00 to 10:30 am for any boys currently in grades K-5th Grade