SCE WEDNESDAY 5/8 ACTIVITIES: Pee Wee Basketball PTO Meeting @ 6:00 p.m. in the Cafeteria. SCE Soda Tab collection will take place Wed. morning.

Congratulations to the Lady Cougars on their 2nd place finish in the NTC Conference Tourney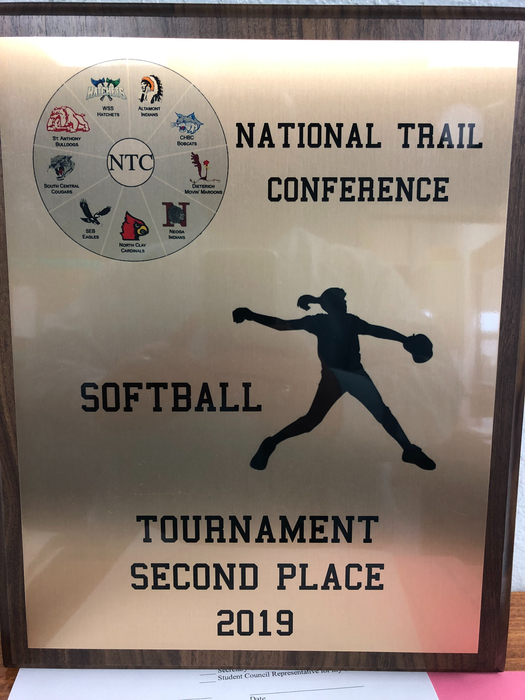 Reminder: SCE Piano Recital will be @ 10:00 a.m. today and the Choir and Band will host their recital tomorrow @ 10:00 a.m., both in the gym. Parents of the participants are welcome to enter at the East end of the building by the gym. Look forward to seeing you!

Cougar baseball picked up a game today vs Odin at Lions Field in Kinmundy at 6:30

2019 Softball and Baseball regional schedules have been posted in the Documents section of the website.

Cougar baseball vs Newton today has been cancelled.

Lady Cougar softball defeats St. Anthony in the NTC tourney 6-4 and advance to the championship game on Friday night at 6:15 vs Windsor/Stew-Stras.

Cougar baseball at Salem today has been cancelled.
All SCE Yearbooks are sold out. Thank you to those of you who purchased this year.
SCE has a few extra yearbooks for sale. If you are interested in purchasing one please call the office @ 618-547-7696.

Baseball is at Stew-Stras high school today and game time has been moved up to 4:15

The rest of the baseball games today 4/27/19 at Kinmundy are cancelled
Just a reminder that Kindergarten and 2nd Grade Dental exam forms are due on Wednesday, May 15th. Please contact Nurse Tracy if you have any questions.

Home softball game vs Salem for today will now be a 5 pm start with JV innings following varsity.

Congratulations to this years top 6 seventh grade GPA's. Brooke Cowger, Boston Hails, Kayley Lacey, Myca Lyday, Hailey Schuler, and Megan Yates. They will be our ushers at graduation on May 16th!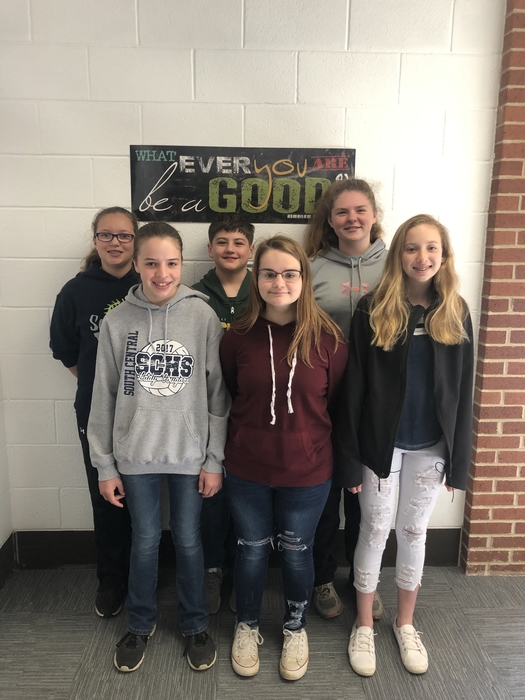 Congratulations to co-salutatorians Brooklyn Garrett and Savannah Whipple!Special congratulations to this years valedictorian Kaley Blomberg!!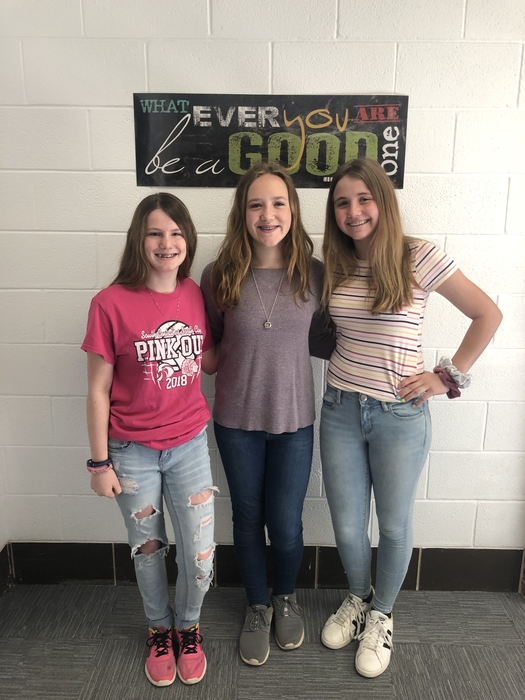 The baseball tournament at Centralia on Friday and Saturday has been cancelled. The Cougars will be playing a triangular on Saturday at Lions Field in Kinmundy against Centralia and Trenton Wesclin: The schedule is posted below: 4/27/19 at Lions Field in Kinmundy 9:00 am SC vs Centralia 11:00 am Centralia vs Trenton Wesclin 1:00 pm SC vs Trenton Wesclin

Softball at Dieterich today is cancelled

Congratulations Coach Shyla Smith and SCMS Scholar Bowl!! 2nd Place at Regional!!

Celebrating Secretary's Day with the best secretary ever! Happy Secretary's Day Kelley Dial!!