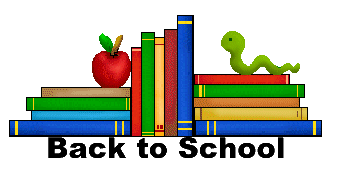 Registration News
Kari Harmeier
Monday, July 30, 2018
2018 Registration News Release
Registration will be held Wednesday, August 8 from 11 a.m. to 7 p.m. and Thursday, August 9 from 9 a.m. to noon. All students will be registering at the Middle School building located at 503 S Madison, in Kinmundy. High School students must be accompanied by a parent or guardian in order to register.
Students entering Kindergarten, 6th and 9th grades must submit a school health physical and an up-to-date immunization (shot) record at registration.
The Kindergarten, 2nd and 6th grade students will require a dental examination by May 15, 2019. The Kindergarten students will also require an eye examination by October 15, 2018.
Registration fees may be paid at registration and are as follows:
Early Childhood: $45 Kindergarten and Grades 1-5: $50
Grade 5 Music recorder: $3
Grades: 6-8: $82 Grades 9-12: $108
Driver's Education: $100
Parking Permit for High School: $20
PE Uniforms for grades 6-8: Shirt $5 and Shorts $10
PE Uniforms for grades: 9-12: Shirt $6 and Shorts $12
The Wellness Complex from Fayette County Hospital will be offering physicals during registration. They are offering both school and sport physicals for $25.00. If a child needs both physicals they will only be charged the $25.00 for one physical exam but they will complete both of the required forms.
Athletic registration will not take place during registration. The coaches will be collecting all necessary paperwork at the first practice.
Registration forms are available in the Documents section of the website.